BATTLE OF THE LEGAL BANDS PHOTO GALLERY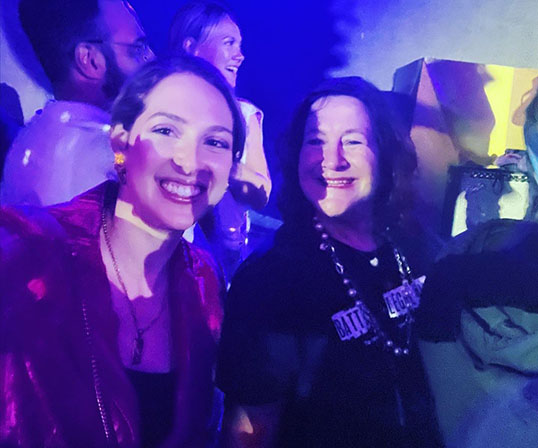 __________________________________________________________________
DADE LEGAL AID THANKS OUR GENEROUS SPONSORS, BANDS, JUDGES, FANS, PARTNERS & SUPPORTERS!
__________________________________________________________________
The 540s is the WINNER of this year's Battle of the Legal Bands and features the Honorable Carlos H. Gamez, Miami-Dade County Court Judge, Lead Vocals and Saxophone, Christopher A Green, Senior Assistant City Attorney/Litigation Division Chief and Board Certified Civil Trial Lawyer at the City of Miami, Lead Guitar, Michael A. Mesa, President at Mesa & Mesa Accounting &Tax Services, Bass and Background Vocals, Richard Santos, Product Manager at Legal Radius Deposition Management Systems, Lead/Rhythm Guitar and Background Vocals, Omar Hernandez, Marketing/Sales Representative, Pro Logic Systems, Drums, and Adam Weirich, Managing Director/Principal at Equitable Advisors, Keyboards. CONGRATULATIONS!
LLP was established in 2015 and is one of the most requested local bands in South Florida! LLP was started by John Meagher and Frank A. Zacherl, two Partners with Shutts & Bowen. In addition to Meagher, Guitar/Vocals, and Zacherl, Guitar/Vocals, the band is rounded out with Joanne Meagher, Vocals/Percussion, Jose Godur, Drums, Damien Reynolds, Associate, Bass Guitar/Vocals, Jake Monk, Partner, Saxophone, and Dimitri Godur, Guitar. All their members come from trained musical backgrounds and have extensive experience with live performances. They bring a great deal of experience and swag to Legal Aid's charitable event every year and we are thrilled to have them.
Chillable Hours is comprised of 100% lawyers who are all graduates of the University of Miami School of Law. This rockin' band features Jeff Kucera, a Partner with K&L Gates on Guitar, Joe Wasserkrug, an Associate with McDermott Will & Emery and Member of Dade Legal Aid Leadership Academy Class VII on Bass, Jordan Shaw, a Partner with Zebersky Payne, Shaw & Lewenz on Drums, Dan Silver, a Partner with PraDa Law on Keyboard, and Freddi Mack, a Senior Assistant City of Miami Beach Attorney on Vocals. When this group of talented lawyer musicians aren't preparing for their clients, court, and cases, they are rocking and rehearsing in hopes of making it big on the stage and touring worldwide!
The Urge is a rock cover band that has performed in every one of Legal Aid's Battle of the Legal Bands events! This popular rock band held the title on multiple occasions and is comprised of Fred Fein, Partner at Clyde & Co, on Lead Vocals and Guitar, Mark Meland, Partner at Meland Budwick, PA, on Lead Vocals and Bass, Joe Hernandez, Partner at Weiss Serota Helfman Cole & Bierman, on Lead Guitar and Vocals, and Frank Del Campillo on Drums. Playing together since 1996, these rock stars have hundreds of songs in their repertoire and over 100 years of combined experience performing in a variety of bands. They're no longer interested in "making it" in the music business as they are devoted to their families and careers. Their love for music gives them The Urge to perform and that they do so well.